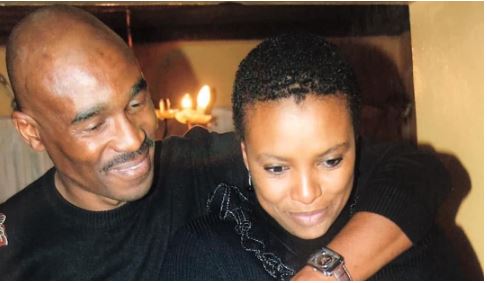 The death of the Legendary Bob Mabena still shocks a lot of people, however, some are still mourning the star as they feel they lost a very important person in their life.
Bob Mabena's memorial was done on Wednesday,13 August, 2020 and his burial is to kick off today at exactly 12.30pm, with a live broadcast of the service also airing on the radio station's website.
However, his ex-fiance, Ex Zandi Nhlapho pays tribute to the legend and some feel it is inappropriate and disrespectful to his wife Eucharist Mabena.
She stated that she is not ready to let social media dictate how she should mourn the death of her ex fiance.
Her heartfelt tribute message was received with mixed emotions from some social media users.
In the Instagram post she wrote, "The passion in this relationship, even way after we parted. We loved too hard & fought just as hard. You could literally cut passion with a knife. I didn't know these pics existed. I wondered & asked where he got them from but then again, that was Bob for you. "I'm a nigga packed with surprises" he said. I wonder who the photographer was. I still can't believe it, he's really really gone?! Wow."
However, Twitter users were not impressed so they decided to drag her out and she became a trend on social media.
Zandi stated that she has the right to do whatever she wants to do and the fact that the two of the never stopped communicating 'passionately' about things and their relationship was still good and she has to share hoe she feels after hearing about his death.
She made it clear that she will not be bullied nor policed into grieving the loss of the father of her child and ex fiance.
"As I said on my post 'we loved hard and fought hard'. That takes a shit load of passion or call it what you will! Tell me one woman or man who has not had that type of relationship unless the child was a one night stand.
"Fact is I will not be bullied, policed or coached into remembering the man as I knew him," she wrote.
She further added that she and Eucharist have a good relationship so trolls should just 'relax.'