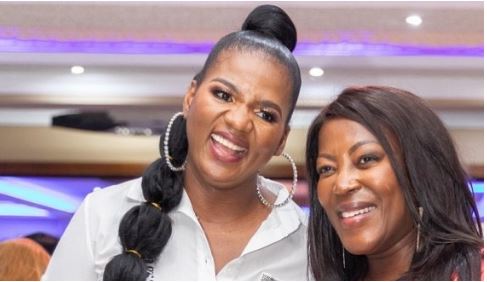 Rami Chuene decided to wow her fans by sharing a beautiful throwback snap she had with her bestie, Shauwn Mkhize.
Although, the picture brought a lot of reactions from their fans but there is actually nothing wrong bringing a past picture to life even though the difference is clear.
However, the television actress, Rami Chuene and astute entrepreneur Shauwn Mkhize, did not mind what others might think as they share how far they have been together.
It is actually nice to see both of them are still together even with how they have achieved a lot in the past few years.
The two's friendship won the hearts of many when Rami appeared on Shauwn Mkhize's reality show KwaMamKhize.
After Rami shared a cute throwback snap of them of about 6 or 7 years back, fans reckoned that we are not ugly but just broke.
Rami said their skins were flawless accompanied by laugh emojis.