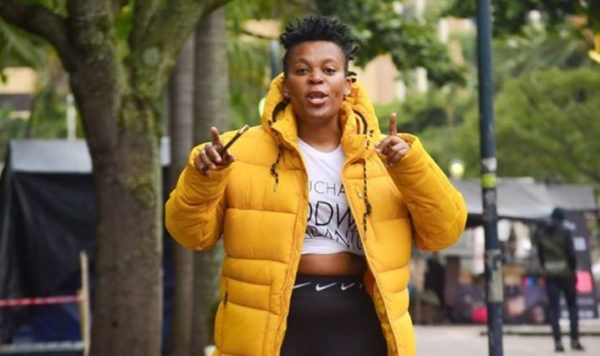 Social media have been on fire as the issue between Zodwa Wabantu and her ex-boyfreind, Vusi Ngubane continues to spread.
The issue started off after Zodwa claimed her ex was trying to scam her by using her name to get a car so he can be given a discount.
She also went further to state she has spent a lot on Vusi and she wants all back claiming she would go legal against him if only he comes out to apologize.
This has made one of her fans to comment and she actually took it too far.
#MamaKaNoneMustFall @MojaLoveTv come see what your new presenter is saying on twitter.😡😡😡😡😡 pic.twitter.com/IKqpB9Qwas

— Mr Quarantine ✊ (@BrianMpofus) August 11, 2020
The fan deleted her tweet after #MamaKaNoneMustFall started trending in the early hours this morning, called onto Moja Love to fire her after Social Media detectives found out that she works there.
@MojaLoveTv we can't allow such vile people on our tv screens plz marn cancel the show #MamaKaNoneMustFall pic.twitter.com/MdymGm00t8

— O_T031🇿🇦 (@therealOT031) August 11, 2020
After seeing the chaos had caused, she took to social media to apologise for tweeting such thing and also for promoting gender-based violence but Social Media is not buying her apology at all, given that GBV is a serious issue in the county.
— StaySafe🇿🇦 (@thendoshane) August 10, 2020
— StaySafe🇿🇦 (@thendoshane) August 10, 2020
Yall laugh while following me. I follow back🙄 pic.twitter.com/xgUQVd4FZa

— BlessedGemini🇿🇦 (@BlessedSoulll) August 11, 2020
First you tweet it even though it doesn't involve you

Then you are rude to those who say you are wrong

Then you say people can look for your employer

Then you celebrate the attention you getting from the tweet

Then you apologize#MamaKaNoneMustFall pic.twitter.com/PbLHIi8HQN

— Ntshieng 🇿🇦#JusticeforCollinsKhosa (@Ntshieng17) August 10, 2020
Spot the difference, the first one wants Zodwa to find Vusi and KILL him. While Mr Rolex just shared his opinion but he was called all sorts of names and almost lost his job. #MamaKaNoneMustFall pic.twitter.com/SLwMaD3Gnv

— Sphithiphithi Evaluator (@Agrizzi_Wabantu) August 10, 2020