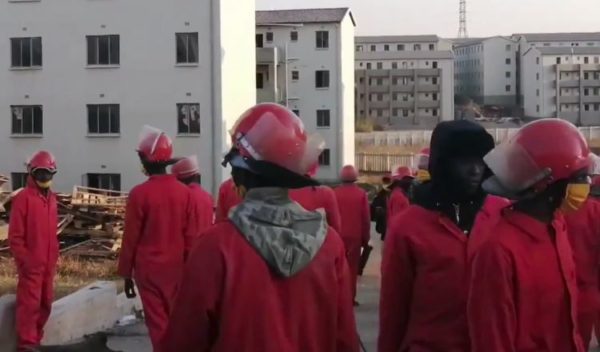 In the west of Johannesburg, some community members spent their night in the cold after they were kicked out of newly built government units.
In the sequel, they had a clash with police and The Red Ants as they were being evicted.
The reason for the eviction was because of how the community occupied the government housing project illegally.
In an unconfirmed report, it was said that a person was killed during the eviction process while some others sustained injuries.
Apparently, the Gauteng provincial government has distanced itself from the evictions.
The officials confessed that after a property developer obtained a court order, he instructed them to carry out the removal of the occupants.
"Yes, there won't be evictions and there shouldn't be evictions during the lockdown."
"As you are aware regulations say those people who invaded before the lockdown, it doesn't mean that because there can't be evictions people can invade," said Gauteng Human Settlements Minister Lebohang Maile.
Community members remained adamant and bent on occupying the houses despite being evicted.