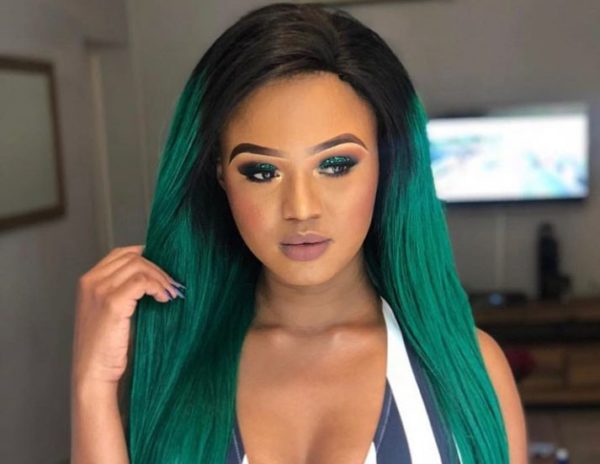 South African choreographer, Babes Wodumo has come out to show her fans what she is really made of.
The star who is known to be filled with good vibes is here to tell Mzansi and the world that she has never lost her star power and they should get ready for her.
Recently, Babes released a song that has once again captured the local and global audience.
Her latest single eLamont has been praised by Black Is King star Busiswa and US power couple Alicia Keys and Swizz Beatz.
Recall, there was a rumour stating that she was pregnant after her music video for eLamont was released.
The star who was really pissed debunk the rumour stating why people love jumping into conclusion whenever she was involved.
She added that there is no woman who would not want to settle down and have children but for her, when the time comes, she would definitely be a mother.
"There's no woman that doesn't have a future version of herself where she settles down and has kids and gets married. However, for me, I still have a lot of things I need to achieve before that time comes. So once I have ticked those off, then I can have children, get married etc. It's all a matter of time I guess," she said.
The star further said that she is not "reclaiming the crown" reason because she never stepped off her throne.
"I don't think my crown was ever off my head, I remain the queen of gqom until I decide otherwise!"
With all the criticisms she has faced in the past for featuring Mampintsha on all her songs, she still used same strategy again for her "comeback" album stating that Mampintsha is the "perfect" person for her to collaborate with.
"Mampintsha is the only one who understands me and the type of gqom I make. Mampintsha understands me and that's why we make great music together, we are able to communicate properly.
"Also a lot of artists don't really understand gqom, so I don't want a situation where I feature people that will make my songs lame or drain my vibe. However, I do most of the singing on the songs and I also feature on songs from his album," Babes said.
While she wasn't willing to elaborate on her personal relationship, Babes made it clear that she and Mampintsha knew how to draw the line between work and home.
She added that she appreciated the working relationship because of the distinction.
"We have a very good working relationship. When we are busy at work, we are not boyfriend and girlfriend. We understand each other and we work!".
Watch video below: