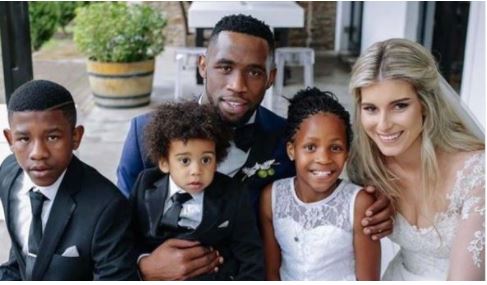 South African rugby player, Siya kolisi has taken to his social media to share an important news.
In the picture, he stated that he and his wife, Rachel Kolisi are celebrating their 4th wedding anniversary.
The couple who showered each other love on social media got married in 2016 now have two children together.
Although they don't live alone, they have with them Siya's younger brother and sister.
The couple shared hilarious pictures of one another on Instagram, including Rachel singing along to Destiny Child's Say My Name.
Siya captioned it with, "Happy Anniversary babe @rachel_kolisi I can't imagine my world without you!", to which Rachel comically responded with, "I can't imagine your world without me too."
Happy anniversary to them!