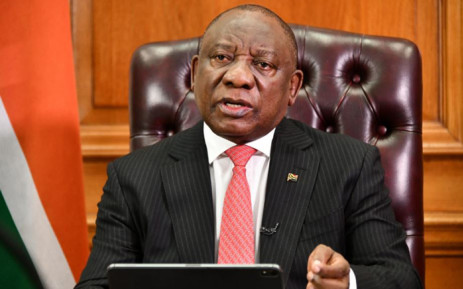 President Cyril Ramaphosa has announced that South Africa will move to level 2 lockdown from Monday midnight.
"We are ready to enter a new phase in the response to our pandemic," said Ramaphosa.
The lockdown was put in place as a result of the covid-19 pandemic.
The major bans on travel between provinces and the sale of alcohol and tobacco products have being lifted.
Ramaphosa made the announcement on Saturday night during an address to the nation.
This announcement was after series of consultations from health experts who made it known to the cabinet that the country has been able to manage the rapid transmission of the Covid-19 virus and that health-care infrastructure has been able to cope with it.
The consultation also involved big business and labour unions at Nedlac on Thursday as well as provincial and local government leaders earlier on Saturday.
Earlier today, the Cabinet met to finalise the new regulations.
The president announced that the controversial tobacco and alcohol ban will be lifted as alcohol sales will be permitted with some restrictions.
Liquor can now be sold in eateries but the government says it will be allowed under level 2 with some strict conditions.
Eateries may only serve alcohol on site until 10pm while liquor stores can only trade from Monday to Thursday within the hours of 9am to 5pm only.
Under Level 2 of the nationwide lockdown, licensed restaurants will be allowed to serve alcohol. All establishments must observe the nightly curfew & maintain strict health & safety protocols to protect diners & staff. #COVID19SA pic.twitter.com/eEuenoasyn

— Presidency | South Africa 🇿🇦 (@PresidencyZA) August 15, 2020
Ramaphosa also said that inter-provincial travel will  be allowed but international travel remains restricted.
Accommodation, hospitality venues and tours will be permitted according to approved protocols to ensure social distancing.
As South Africa enters Level 2 of the lockdown on August 18, hotels & other accommodation provides will be permitted to host leisure travellers under strict health & safety protocols. #COVID19SA pic.twitter.com/j5fl4kHmkI

— Presidency | South Africa 🇿🇦 (@PresidencyZA) August 15, 2020
Restrictions on family and social visits will also be lifted but the maximum number of people in a gathering is 50.
He urged everyone to exercise extreme caution and go visiting only if necessary.
A curfew will also remain in place between the hours of 10pm and 4am.
Government appealed to all South Africans to continue with social distancing, mask wearing and hand hygiene.
He also encouraged people to try working from home if possible.