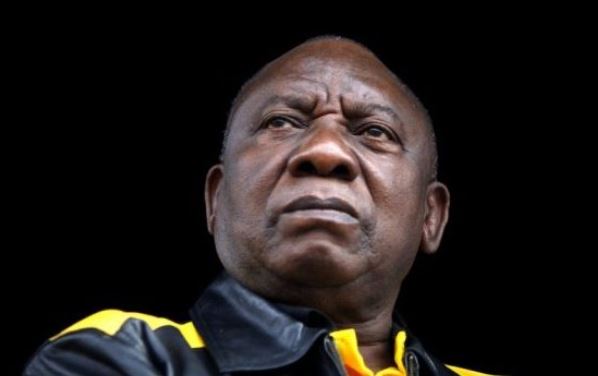 South Africans are expected to march against the national lockdown enforced by the Government.
In the space of one month, the country went from Level 1 to Level 3 and presently in Level 4.
On Sunday, lots of people were heartbroken after President Cyril Ramaphosa announced that the country will move to alert level 4 for 14 days.
The purpose of the march is to make the President put an end to the lockdown, as people have lost jobs and are suffering from hunger.
In the statement released, it's said that the politicians are still getting paid while citizens are suffering .
However, some Twitter users lamented that there's nothing happening at the expected location for the protest, leaving them disappointed.
Some tweeps concluded that the march is happening on social media since there's no show on the streets.
A few persons urged EFF political party to join the march.
Check out the statement and reactions below: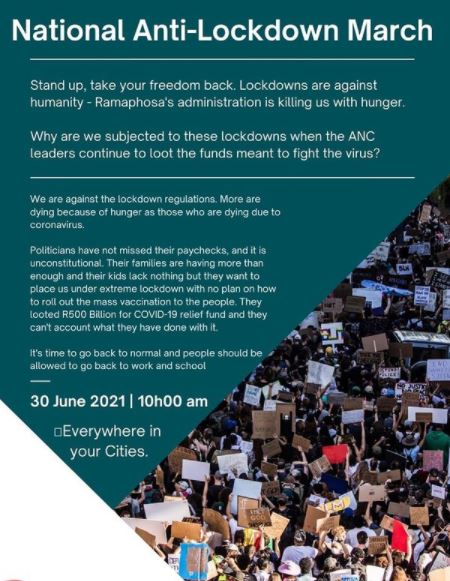 Untill this March is led by EFF it won't happen #AntiLockdownMarch pic.twitter.com/9UEwcOoPeU

— Skhumbuzo Msiza (@SkhumbuzoMsiza) June 30, 2021
Until you admit that the EFF is the only movement that raises uncomfortable discussion and be practical about everything this March will never sit #AntiLockdownMarch pic.twitter.com/SrqXpcZ56c

— Inamandla Mabunda (@iZwelethu_) June 30, 2021
So basically I took a day off for nothing😠😠? Where is the march kanti? #AntiLockdownMarch pic.twitter.com/9y6Q8lywiN

— Simtho Biyela 🌍 (@SimthoBiyela) June 30, 2021
It seems Twitter is the location for this. #AntiLockdownMarch pic.twitter.com/ydX19POwAu

— Sheldon Cameron (@sheldon_cameron) June 30, 2021
I'm in the Cape Town CBD and everyone is going about their business as normal, i seem to be the only one who knows about the March!!!
kante where is this March taking place???#AntiLockdownMarch pic.twitter.com/WfSEjseMP5

— Zygomaticus (@Zygomaticus23) June 30, 2021
I knew it 🤣🤣😂😂 Amagwala #AntiLockdownMarch pic.twitter.com/PtRAYQ33Sd

— Tebza Aluta Phiri (@Tebza_ST1) June 30, 2021
I'm busy marching inside my blankets on top of my bed with my blanket heater on. #AntiLockdownMarch pic.twitter.com/BxoZFaGMmi

— Mr Worldwide (@Evanskgasane) June 30, 2021