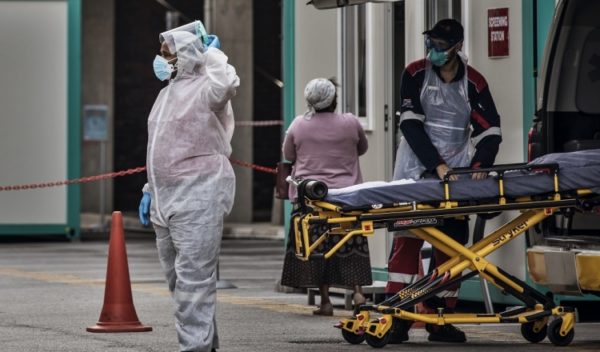 The South African Medical Association have said that there should be an expectation for a second wave of COVID-19.
While the association has embraced the easing of the lockdown, it is warning that the fight against coronavirus isn't over yet.
"I think what is extremely important for people to understand is that we will see a pattern of waves where you will get a decline, as we are seeing now but you will get a second curve," said chairperson of the association, Dr Angelique Coetzee.
Coetzee said the second wave is expected to happen within the next 8-12 weeks.
"People are now going to start to relax and that is when the trouble is going to start. Unfortunately, we have to go down to Level 2, we do not have a choice and it is important for people to understand that Level 5 was more for the medical side to get their house in order," she added.
Since 27 March, the country has been under lockdown.
The COVID-19 death toll in South Africa now stands at 11,839.
According to the Health Department, 8 out of every 10 people who have tested positive for COVID-19 have recovered.
The recoveries are now at 472,377, translating to a recovery rate of 80%.