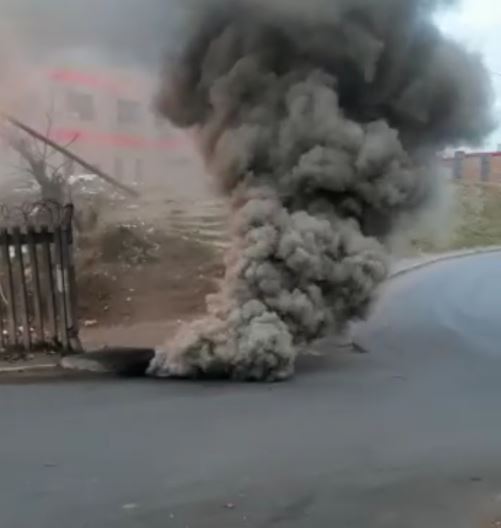 Dark thick smokes emanating from manholes in Verulam have left residents perplexed.
Smoke billowed from manholes in Verulam, north of Durban, on Sunday left residents perplexed.
WATCH: Dark plumes of smoke which emanated from manholes in Verulam, north of Durban on Sunday left the town baffled.
Video:Reaction Unit SA@TimesLIVE pic.twitter.com/VUG0blWNqG

— Suthentira Govender (@SuthentiraG) August 17, 2020
Private security company Reaction Unit SA posted the footage of the smoke emanating from underground on social media platforms.
This has attracted comments like "witchcraft" and "volcano" from locals because no one knows the reason for the smoke.
Reaction Unit SA's Prem Balram said a team from the fire department was dispatched to investigate the circumstances surrounding the incident.
Balram further reported that they discovered dense smoke emitting from "several manholes" in the central business district of the town.
"Reaction Unit SA received the call of a fire from several taxi commuters near the Verulam Market at about 5pm."
He said his team found smoke billowing out of three manholes, but there was no fire.
Balram said he was waiting for an update on what caused the mysterious smoke.