According to a report, Sheldon was at a private lodge close to Kruger National Park when a group of elephants got spooked by his presence and attacked him on his chest and leg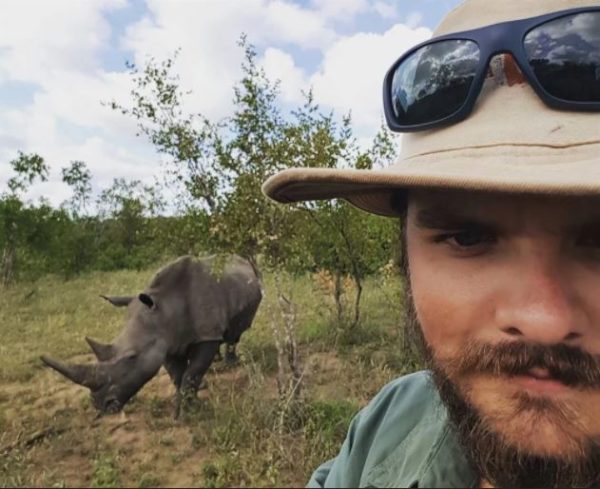 Sheldon Hooper, a 27-year old field guide started working since January 2019 as a field guide at the Thornybush River Lodge close to Hiedspruit in Limpopo.
He died on Tuesday after he was attacked by an elephant at a private lodge close to the Kruger National Park.
Actually, Kruger National Park shares a border without a fence with Thornybush.
Despite the electrified boundary fence, the elephants still gained entry into the lodge surroundings. They were a herd of nine elephants in total.
Hooper was as at that moment busy with his daily inspection routine at the lodge when they (he and a co-worker) met with the elephants (three adults and six adolescents). The elephants got spooked by Hooper and his co-worker which led to an attack.
Trevor Jordan, chief executive and chief conservationist of the game reserve said:
"Sheldon was such a pleasant person and had the world's respect for elephants. That something like this had to happen to him of all people is heartbreaking."
"He was about 20m from the elephants and somehow one of them came at him fast… in all likelihood he got close to a six-month-old calf."
According to Netwerk24:
"The animal's one tusk pierced Hooper in the chest just below his heart. There was also a gaping wound on one knee. The elephant cow also trampled on him."
His co-worker actually called for help but Hooper was dead before emergency services arrived from Hoedspruit and nothing could be done to save him from dying.
Jordan added:
"We searched and finally found the cow with a bit of blood on its tusks. We went to its group to analyse their behaviour. The elephants were relaxed and showed no aggression. We decided against euthanising the elephant."