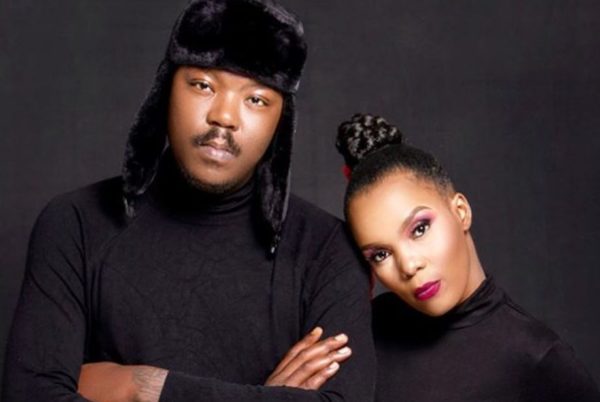 Mome Mahlangu finally reacts to social media users for dragging her husband, Tol Ass Mo and herself, after Model and TV personality, Lerato Moloi revealed that the comedian raped her.
The allegation has been on since 2014, and Lerato has gone legal as regards the case.
Taking to Instagram, Mome says he's going to support her husband, and not allow social media users' bully her into taking decision about her husband.
She also sent a message to Kangaroo court; "I remember saying this in July ,we will not participate in kangaroo court but the real Court as these Allegations are not to be taken lightly and as a woman myself I'm disturbed and I have taken jabs from the kangaroo court as they Are the investigators…" She started.
"Moving swiftly along I'm not sure why I'm being bullied cause yes I will support my husband until he is proven guilty not by Twitter. In simple form I'm a woman too and I'm in this situation too and I will remain in his support , I will not be crucified to make decisions on something that's in court , I will remain with my vowed till feather notice . I will not block comments and I will take all the jabs thrown at me . We are that society ! That's basically what I was saying! Keep the comments and hashtag coming … 🙏🏾."
Mome also said they've taken their children off public, because it's dangerous due to the hate the allegation has breed.
"Thank u for those who have had a mature eye with this … our children are home schooling and well taken care of at home as being in public is currently dangerous for us."