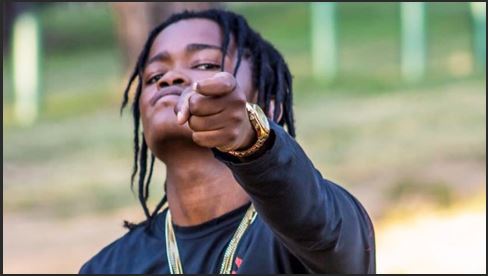 Zoocci Coke Dope brags about his producing skill on social media.
The star called out AKA on Twitter, with claims that he will validate his title as the hip hop GOAT(Greatest Of All Time(, if he can give him the chance to work with him.
"IF I PRODUCED AN ALBUM FOR AKA, HE WOULD GET THE BOW OUT A GOAT LIKE HIM DESERVES," he tweeted.
The music producer followers immediately joined in calling out the rapper.
pH rawX reacted to the tweet, saying he would love to team up.
I'd love to team up with you for this…

— GroovyP (@pH_rawX) August 22, 2020
Zoocci further claimed he is the best in the game, and would love to produce for lots of artists, but ego is the one stopping him from achieving such.
"I AM THE BEST HIP HOP EXECUTIVE PRODUCER IN THE COUNTRY AND THATS ME BEING MODEST. I WANNA PRODUCE ALBUMS FOR ALOT OF ARTISTS BUT PRIDE IS THE DEVIL."
Does this mean he claims to be better than Tweezy, Gemini Major few other SA hip hop music producers?
I AM THE BEST HIP HOP EXECUTIVE PRODUCER IN THE COUNTRY AND THATS ME BEING MODEST. I WANNA PRODUCE ALBUMS FOR ALOT OF ARTISTS BUT PRIDE IS THE DEVIL.

— ANXIETY OUT NOW (@Zoocci_CokeDope) August 22, 2020