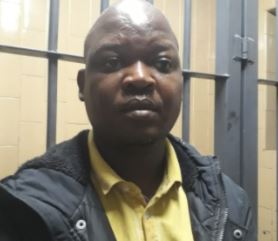 An official working in the home affairs department appeared in Emalahleni magistrate court after he was arrested for allegedly selling birth certificates.
The accused official, Muntu Edwell Monareng was arrested after he bribed the investigator.
According to Hawks spokesperson, Capt Dineo Sekgotodi said the officials noticed some irregularities in the birth certificates issued early this year.
Sekgotodi said an investigation was launched and during the investigation, the official bribed the investigator.
"An internal investigation was instituted and the suspect, Muntu Edwell Monareng, promised the home affairs investigator money to discontinue the investigation against him," said Sekgotodi.
"The matter was reported for further investigation. A multidisciplinary operation was conducted and he was arrested immediately after handing over R13,000 to the
home affairs
investigator," added Sekgotodi.
After his arrest, the police seized identity documents, cash and other items in his possession.
Monareng was charged for contravening the Prevention and Combating of Corruption Activities Act 12 of 2004 and appeared in the Emalahleni magistrate court on Thursday.
He was released on bail of R3,000.