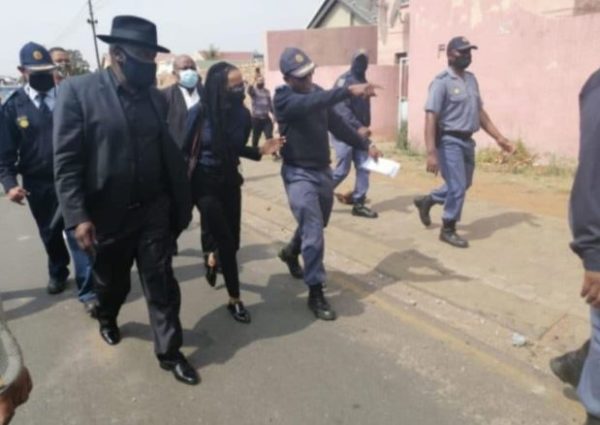 Police Minister Bheki Cele visited late Nathaniel Julius' home on Friday.
The 16-year-old, who had down syndrome was allegedly shot by a police officer few metres away from his house on Wednesday.
As soon as Cele arrived the community, he was overwhelmed by angry and frustrated residents from Eldorado Park who were yelling "we want justice!"
Cele
addressed the community saying that the South African Police Service (SAPS) can not investigate the matter but the LPID will.
He added that the officer who allegedly shot and killed Julius, has not yet been suspended.
He stated that further investigations will determine what will happen to the accused officer.
He said confidently that the the person responsible for the murder would face the law.
.@SAPoliceService Minister Bheki Cele is this afternoon visiting the family of #NathanialJulius, 16, who was allegedly fatally shot by a police officer on Wednesday.

— @SAgovnews (@SAgovnews) August 28, 2020
Nathaniel Julius brutal killing sparked violent protest against the police on Thursday at the Eldorado Park community demanding justice.
The law enforcement officers got to a point where they had to use fire rubber bullets to disperse the crowd during the clash.
Cele appealed to people with any information to report.
"We are inviting all people with information to come forward [to] say what they know."
He also disclosed that officers are working with prosecutors to foster the release of the community leaders who were arrested during the Eldorado Park protests on Thursday.