Irvin Khoza, Premier Soccer League (PSL) chairperson has disclosed that there are ongoing talks with potential headline sponsors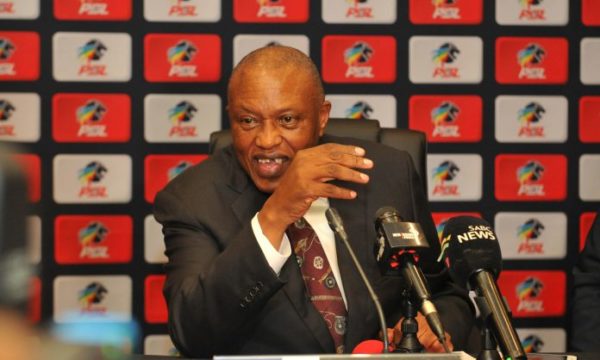 Recently, Absa put to halt its 16-year relationship with the PSL and also ended being lead sponsor of the Premiership for 13 years.
On Friday, a press conference was held in Johannesburg, where Khoza admitted how the COVID-19 pandemic had made the market weaker.
"As I am talking to you, there is a meeting happening now with the sponsorship, marketing and finance committee," Khoza said.
"When I leave here, I am going to that meeting. There is also a meeting with the executive committee next week because we are in the market looking. It's a difficult time and period. It is not easy."
"That is why these discussions [are] taking place right now. [People] must be patient because the market is not as easy as normal. It might be a different scenario."
"Let's hope what happens in [the] executive committee meeting next week gives us an indication of what is the way forward."
According to reports, four companies got interested in sponsoring the PSL, which is Africa's richest league.
Moreover, the Bidvest Group, a South African service, trading, and distribution company, and currently the sponsor of Bidvest Wits, is also reported to be among the companies interested.
Other interested companies include:
International betting company (BetWay),
Subscription broadcaster (DStv), and
Telecommunication giant (Telkom).