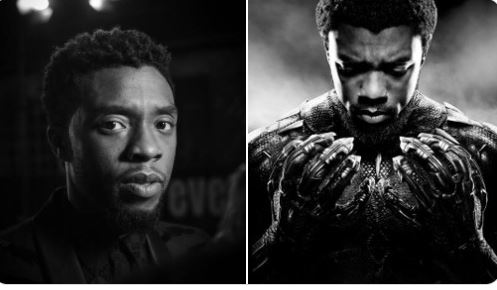 The death of Chadwick Boseman took everyone by surprise as many could not believe such a hero could die so soon.
However, many of his fans and other celebrities took to their social media to pay tribute to the legend over the weekend while some are still mourning his death.
It was reported that the actor has been battling colon cancer since 2016 (4 years) and died at home with his family and wife by his side.
He came into fame after his role as role as T'Challa in Black Panther.
His pictures and some videos of him went viral most especially the one where he made an emotional speech in which he commended actor Denzel Washington topping the list.
The relationship between the two was so strong to the extent that Chadwick revealed Densel had had helped pay for his and some of his peers tuition for a summer drama programme at Oxford University.
On hearing his death, Denzel took to his Instagram to pay tribute to the legend.
After hearing about Chadwick's death, Denzel did not hesitate to pay his respects.
"He was a gentle soul and a brilliant artist who will stay with us for eternity through his iconic performances over his short yet illustrious career. God bless Chadwick Boseman."
Watch video below: