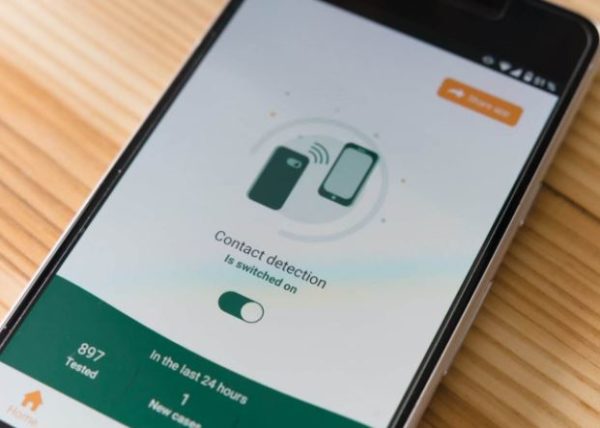 South Africa has officially unveiled a new app called COVID Alert SA to help fight against covid-19.
This app was launched on Wednesday morning and it is now available for download on Google Play and Apple Store.
Health Minister Zweli Mkhize said this app will help to prevent the second wave of the virus and gradually make things go back to normal.
It would also help in notifying people of their exposure to the virus and give tips on how to protect themselves .
The mobile app was created by Google and Apple.
It uses an advanced Bluetooth technology to notify if the user has been exposed to the virus.
"It exchanges a random code with other phones that are close-by," he said.
When a user tests positive, they are to report the diagnosis anonymously on the COVID Alert SA app.
This sends a notification to all other users with whom the infected person has had contact with for the past 14 days that they have been exposed.
It will also advise them on what next needs to be done in order to protect themselves and to protect others too.
According to Dr Kerrigan McCarthy, the app respects ones privacy.
It does not track location or collect any personal information.
It makes contract tracing easier, faster and accurate.
According to one of the pioneers of this public health initiative, Guarang Tanna, he confirmed that the app had the potential of saving many lives and bring everything back to normal.
"It works best when many people download the app."
"We request everyone to download the app, and those confirmed positive to report their diagnosis so that their contacts can be notified."
"The app is designed to reduce the impact on the health system and save lives while preserving privacy at scale."
"For every 100 infections, we are able to prevent using this technology, we could prevent as many as 15-20 hospital admissions and, save two lives," -Guarang Tanna.
Today we launch South Africa's contact tracing mobile app that will help curb the spread of the #coronavirus. The #COVIDAlertSA App is now available to help you #StaySafe while protecting those around you. #PlayYourPart and download the app here: https://t.co/LxCYolzJPA #AlertMe pic.twitter.com/uuKZuPEDbN

— Cyril Ramaphosa 🇿🇦 #StaySafe (@CyrilRamaphosa) September 2, 2020