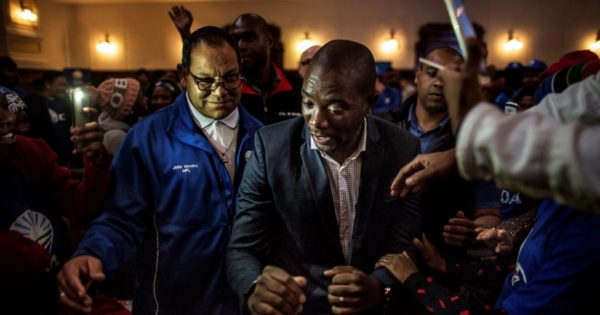 John Moodey, who is the former Democratic Alliance Gauteng leader has said he believes more resignations would be done by leaders in the DA, especially by black leaders.
John Moodey was among the contenders for the party's federal leader position.
"I believe that there will be more leaders, more so black leaders who will be leaving the DA because just like me, they feel that this is no longer a political home for them."
On Monday, Moodey made a public announcement of his resignation saying it's because the DA has become irrelevant.
"I believe that the party has become irrelevant. We have gone through a bad patch in 2019. I believe that it was more internal causes than external. There were tensions between black and white. There were tensions between the right to centre liberals against us. It wasn't managed properly, and Mmusi had to go."
However, the DA said Moodey's resignation was unfortunate and unnecessary.
Apparently, Solly Msimanga will replace John Moodey.