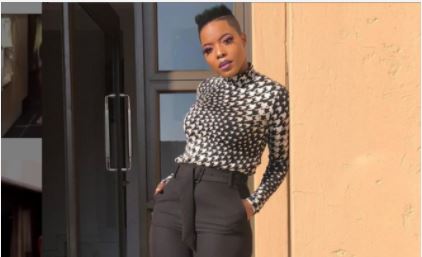 Nomcebo Zikode has been making waves since the collaboration she had with Master Kg.
Master KG featured Nomcebo in his hit single 'Jerusalema' which is currently over 100million views on YouTube.
However, there have been some saying that the duo may be "one-hit singers".
According to Nomcebo, who frowns to the saying stating she is not a one-hit singer as she recently dropped her own track, Xola Moya Wam.
In the track, she featured the Master KG.
Nomcebo laughed off the suggestion and said this was just a springboard to bigger things.
"This is not the first song I have recorded to make it big. Even Master KG has released big songs in the past. I recorded a song with DJ Giyani, Emazulwini, it went very big and people were also saying that I would never record another big song, and then came Jerusalema. I have many more songs like that."
She declared that those who are questioning her talent or longevity knows nothing about her.
"Anyone who thinks that I am a one-hit wonder must go study up on me and check all that I have done".
Furthermore, Nomcebo stated she did not know Jerusalema would go that far and even when recording, they were worried it might not beat the previous songs.
"Honestly, we never thought it would be this big. I remember Master KG was worried, was like 'you know what, Nomcebo? We can't take chances here. Remember I am coming from a big song, Skeleton Move. Are you sure? Do you think this is the one?'
"I remember going home and feeling like the song would be big, but never this big."
"I think when the lockdown has lifted and international trips are allowed, we will travel around the world. We have many more songs to come that will keep people dancing."