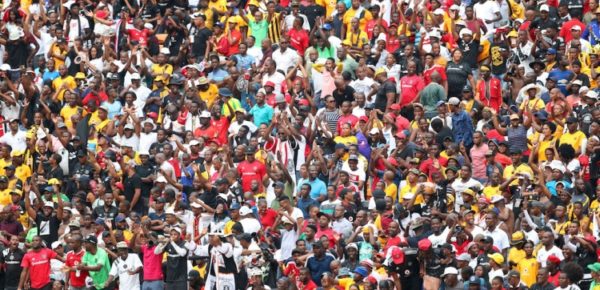 The Absa Premiership season will come to an end this coming weekend.
Absa Premiership matches have been played behind closed doors since the resumption of local football from national lockdown regulations.
This has denied fans from entry into the stadium and they hope there would be a change soon.
Saddam Maake, a super fan of Kaizer Chiefs considers the experience as painful.
"It was very painful, because it never happened, in my life I never know that, and I never knew that, someone, or somebody, or anybody can stop me from attending the game."
There has been no update on the plight of spectators despite the easing of the lockdown regulations.
Siyabuela Loyilane from the National Supporters Association has suggested a return of spectators to the stadium, but with limited capacity.
"What breaks me the most is the fact that in these discussions, there is no talks of supporters coming back to the stadiums, even if it's at limited capacity."
Meanwhile, The Saddam has suggested a plan for the final games of league action.
"I am going to make a request to Safa and PSL to allow 50 supporters, or 100 supporters, from each team – we've got 16 teams. So now if they say we can, so we have to work hand-in-hand with the Chairperson of the branches to select the best supporters…"