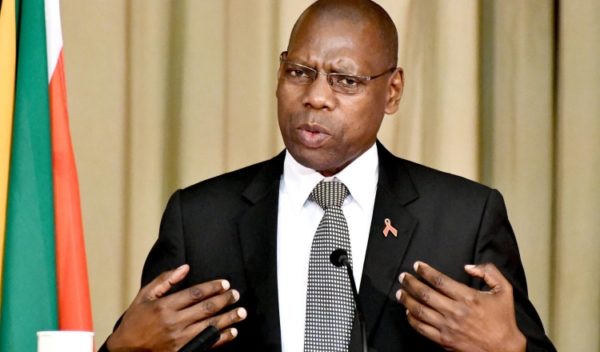 Zweli Mkhize, Health Minister have said the period of COVID-19 storm has gone.
He believes the decision of the government to reopen the economy was done at the right time.
It was in his response to the EFF in Parliament who questioned him on the reason the government is putting out lives in danger, and warning that the virus might increase the deaths of citizens.
Health Minister Zweli Mkhize says the COVID-19 storm has passed. He believes government made the right decision, at the right time, to reopen the economy. Courtesy #DStv403 pic.twitter.com/6BqHkovElD

— eNCA (@eNCA) September 3, 2020
"What we wanted to save our people from is that they should not have the problem of food security, the problem of income security, unemployment and so on. It's the majority of the black people who lose the jobs because the economy is close, it's the majority who have the challenge who have access to income, so when we reopen the economy it's not about big business it's about the fact that the black people are the backbone of the economy, they work the economy, but they also depend on that economy, the government can give so much of packages," said Mkhize.
Current;y, the country has more than 630,000 infections.
This is after a record of 2,300 cases was gotten in the last 24 hours.
The recovery rate now sits on 87-percent.