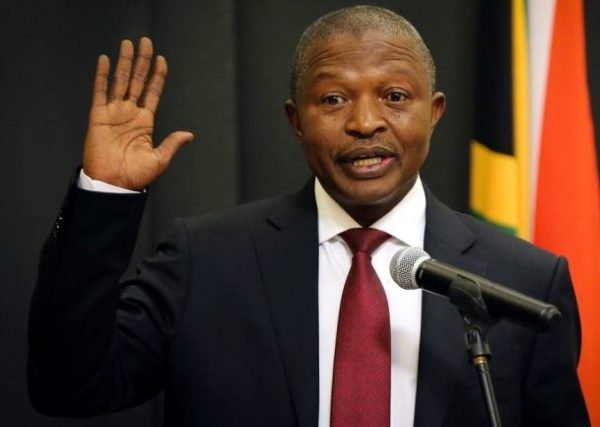 Deputy President David Mabuza has revealed that the government's plan to restructure Eskom into three separate entities could be met in 2022.
He made this known in a questioning session in the National Council of Provinces on Thursday.
This was his first questioning session in the parliament following his recovery from an undisclosed illness which was reported in August.
He responded to a question from ANC MP Tshitereke Matibe about the move which President Cyril Ramaphosa first announced in his 2019 state of the nation address concerning the utility power.
He explained that there were ongoing progress in the restructuring of Eskom into three entities
Eskom is expected to be in separate firms in 2022: one responsible for generation, one for distribution and one for transmission.
Mabuza was appointed by the president to lead a task team that will focus on the restructuring.
"We're pleased by the progress we're making, better transforming and improving the performance of Eskom under the leadership of the new CEO," he said.
"The timeline can be up to 2022. We hope by that time we'll have completed the restructuring of the whole entity, dividing into three entities."
Mabuza also apologised on Eskom's behalf because of the ongoing load-shedding in the country.
"We must apologise for the continued disruptions in terms of energy supply."
"This is because of our maintenance challenges. Our people and honourable members will understand that we're dealing with a very old fleet and from time to time it presents operational problems," he said.
"We're confident with the introduction of Medupi and Kusile into the grid — I think Medupi would be operational at the end of the year, if everything goes well — gradually it will reduce pressure on the generation of electricity."