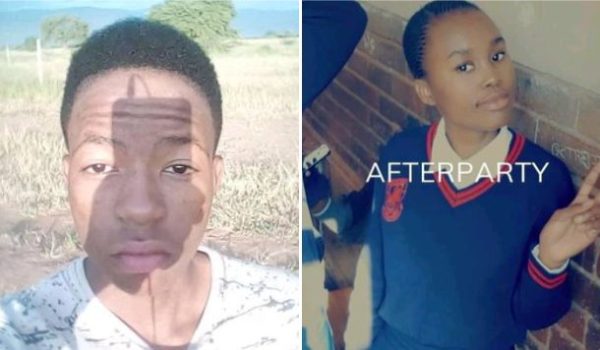 A young girl named Kagiso trends on social media after being murdered by her lover.
18-year-old Kagiso Kale was murdered by boyfriend in Ga-Madiba, Mokopane
South Africans have cried out again on Twitter using the hashtag "Justice For Kagiso".
Mzansi are battling with 2 pandemics, which are COVID-19 and Gender Based Violence.
"Enough is enough" is their new slang, as they are tired of the weekly report of females' deaths by the opposite gender.
"Today as the residents of mokopane we woke up to bad news yet another soul lost but not to corona or any other illness but we lost her to the hands of her lover," a tweep revealed.
Another tweep said: "Just been informed there's another horrible killing happening in our societies we live in. A young girl called Kagiso Kale from from Mokopane Ga-madiba village. She was stabbed to death at her home by her boyfriend"
Check out more reactions below:
#justiceforkagiso#GBV must [email protected] cele @CyrilRamaphosa @News24 pic.twitter.com/QKqiYRaatJ

— JOHN_MZAZI (@john_mzazi) September 3, 2020
#JusticeforKagiso How many of us must die before @GovernmentZA take a firm stand against GBV💔 perpetrators are becoming confortable knowing they will kill, go serve a sentence and come back to society. It's only unfortunate for the deceased coz they won't come back to life😢

— Mapula Milli (@MapulaMokgosang) September 3, 2020