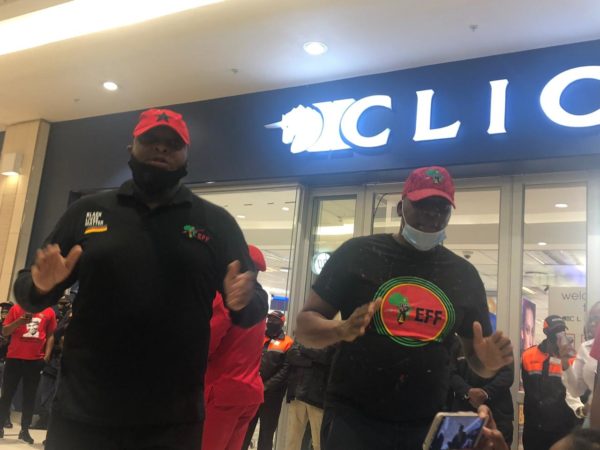 Health and beauty retailer – Clicks has just won an interim interdict against EFF.
This was after a nationwide protest and violence occurred on Monday at some of Clicks stores.
The party has been instructed to halt any form of intimidation to Clicks employees and customers.
The EFF has also been instructed that any violence against Clicks operators should not repeat itself.
The high court in Johannesburg issued an order on Tuesday that interdicted the EFF and its members from intimidating and threatening Clicks' employees and operators.
EFF supporters and leaders gathered on Monday, outside Clicks outlets across the country for protest.
The protest was initiated after the Clicks uploaded an advert that portrayed black women's hair as dry and damaged, while white women's hair was labelled as normal and fine.
The red berets had promised to go on with their protest until Friday unless the company shame those responsible.