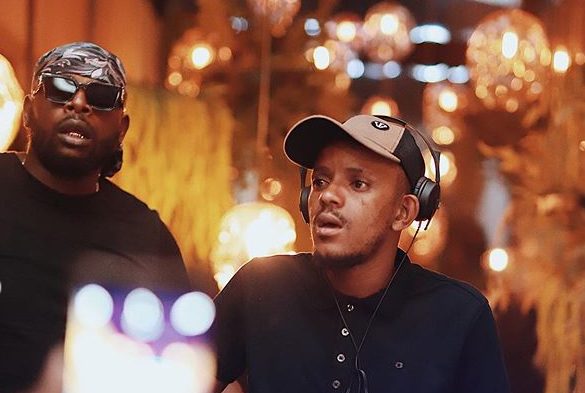 DJ Maphorisa goes emphatic on the word "rest", after Kabza De Small questioned fans if he should release another album.
Weeks ago, Kabza teased working on another project and lots of people are in awe.
The Amapiano music producers have been serving back to back album, EP and single release since the beginning of the year, even during pandemic.
Few months ago, Kabza released a 27-track album titled I am the King of Amapiano: Sweet and Dust.
While fans are yet to finish digesting the album, he's questioned if they want another new album.
Even his friend and music partner called him out to take a break.
Rest rest rest rest mfowthu 😂😂😂 https://t.co/PWxaQRNXbx pic.twitter.com/c53GOkEbx3

— Madumane (@DjMaphorisa) September 8, 2020
You mean epidemic……. not sure if you know the difference between pandemic and epidemic. pic.twitter.com/TjXwesHvnf

— Emisang (@emi_legotse) September 7, 2020
ay khona sesikathele loya 27 tracks was enough for the rest of the year, namanje asikayiqedi. 😞 pic.twitter.com/G2tQYMOJTe

— Niiso_Shabangu (@NiisoShabangu) September 7, 2020
They have another ya money heist. It's really dope aswell pic.twitter.com/ax8m8cGC2i

— Marvin.jnr (@Marvinjnr2) September 7, 2020