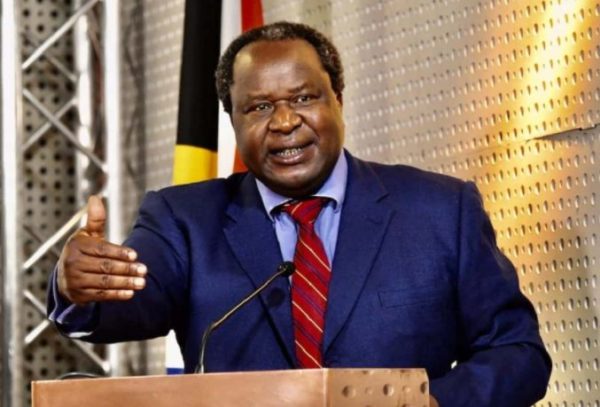 South Africa's Finance minister, Tito Mboweni got himself a new side hustle which is weed farming.
The minister has successfully gained people's attention by socializing with them on social media.
Another way he goes about that, it's through controversial and funny posts.
His hobbies are also expressed on the socials, such as his love for cooking food.
However, Tito got brows raised on Tuesday afternoon with photos of his weed farm, looking all neat.
"Growing weed legally!" he captioned post.
His followers dropped different reactions:
This post alone explains alot of things pic.twitter.com/hjJu7AR5pn

— Roscoe Diablo (@RoscoeDiablo) September 8, 2020
You are spot on 😂😂 pic.twitter.com/gFrQRbPf0j

— Lan Guthrie King🕥 (@nlan6564) September 8, 2020
Tasting the product.😂😂😂

— The One to kill the undying 🇿🇦 (@KG_RAP_AGMedia) September 8, 2020
Eeh 🤔🤔🤔 yea kgale ke bona dai ding

— Disego Fela Kamo💯💯🙆‍♀️ (@disegofelakamo) September 8, 2020
🤣🤣

— Audrey💫💫 (@TweenAud) September 8, 2020
😂😂😂 that's what I thought when I saw the tweet as well

— God's NovelEP (@LosoTheFuneral) September 8, 2020
Leave the Minister's munchies out of this. 😂😂😂

— C…'embo (@RealMbombo) September 8, 2020