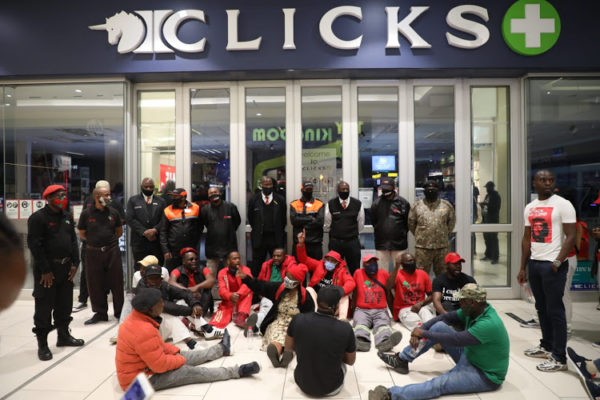 The EFF revealed in a statement that they will meet with the management of Clicks and Unilever on Thursday.
They are meeting with the two companies following the racist advert published by Clicks for a Unilever hair product brand, TREsemme.
EFF leader Julius Malema disclosed this on Thursday.
The two companies on Wednesday separately requested meetings with the EFF on Wednesday.
They made this request after the red berets firmly demanded a meeting with them or witness more drama.
This morning, the EFF announced that its meeting with Unilever would take place at the EFF headquarters in Braamfontein, Johannesburg, at 10am.
EFF Statement On Meeting With Unilever pic.twitter.com/vo42jm6TZx

— Economic Freedom Fighters (@EFFSouthAfrica) September 9, 2020
"The EFF delegation will be led by commander in chief Julius Malema while the Unilever delegation will be led by Keagan Alicks," the EFF said.
Clicks group CEO, Vikesh Ramsunder would lead the delegation in EFF meeting.
The EFF insisted that the meeting did not signify that the protests against Clicks will come to an end.
"We state categorically that the protests of the EFF will continue as we engage these two entities and hold them accountable for their racism," the party added.