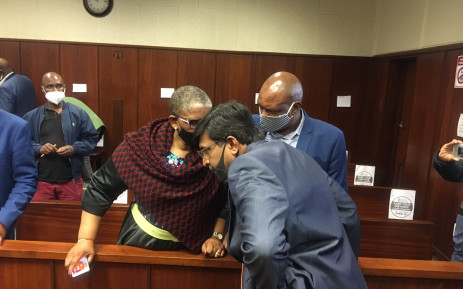 Former eThekwini mayor and suspended member of the provincial legislature, Zandile Gumede who appeared in court today claimed the case leveled against her is an attack on the African National Congress (ANC).
Gumede appeared in the Durban Commercial Crimes Court with 16 co-accused to face corruption charges on Thursday.
She is accused of being linked to tender fraud amounting to over R400 million.
However, she denied being involved in tender fraud.
The court postponed the case to December 10 to allow the State secure a forensic audit report on the case.
After the court hearing, she addressed her supporters who were outside rooting for her.
She told her supporters that enemies are targeting ANC through her.
She made it known that she was the initially the target for being a strong woman leader but now, the ANC is.
"We are at war; but this war is not targeting Zandile Gumede, it is the ANC that is under attack."
Gumede said that her supporters are not only supporting her but defending the ANC.
"By taking a stand against cases like this, comrades in eThekwini and other regions will save the ANC."
She also insisted that she had nothing to do with the tender because being a politician restricted her from having access to the tender processes