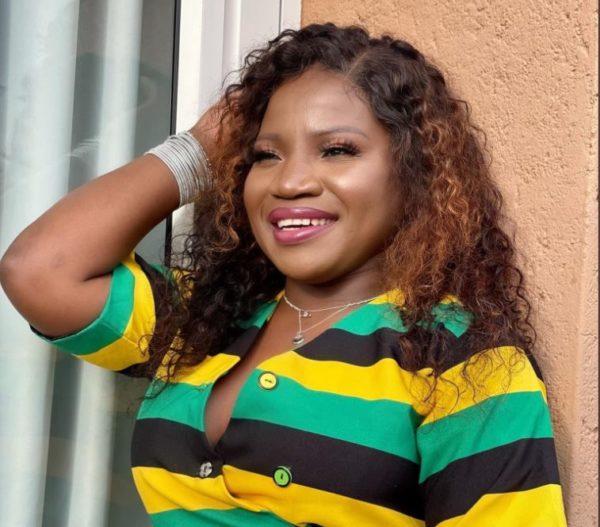 Makhadzi gets dragged into hot water as some South Africans frowned at her for supporting ANC political party.
The singer was spotted performing at one of ANC rallies, and she wore a dress that portrayed the colours of the political party.
She's been called out on social media for joining the likes of DJ Tira, Shimza, Pearl Thusi and a few others in supporting the party.
Makhadzi was booked by the ANC for an event that was led by the president in Polokwane.

Others are invited to give speeches🥲 pic.twitter.com/HIWGjDPQ12

— Oritonda Sloza (@SlozaRsa) October 25, 2021
Some tweeps expressed anger in diverse ways; while some spilled out their bitter state, others actively took actions in destroying her career.
ANC has sign Makhadzi as their next big thing she is joining Shimza and others.#VoteANC

— Sello (@sello_kabin) October 25, 2021
Makhadzi is wearing my enemy's colours. Let me delete her music 🚮 pic.twitter.com/NTelEmDKpy

— Karabo (@karabeast24) October 25, 2021
Makhadzi is getting the same treatment Shonny, Shimza and AKA received for supporting the ANC 😂

— shonny 🦇 (@shonny_sa) October 25, 2021
Cyril Ramaphosa is destroying Makhadzi's brand by involving her in Politics. The ANC criminals will do anything to convince people to vote for them. They don't care about anyone, they just want votes pic.twitter.com/5Z3IOChXUe

— Mr Handsome◾ (@MrHandsome_ZA) October 25, 2021
Why is Makhadzi sabotaging her career???

— ✨KUMKANIKAZI✨ (@ntsikimazwai) October 25, 2021
What did we do to black people who supported the apartheid regime ? The reality is that, the ANC is our new oppressor and people like @MakhadziSA are supporting our oppressor. A morally upright artist would side with the people of South Africa instead of grooving with thieves. pic.twitter.com/OwW6cXCcUO

— Xabiso Mtwana (@MtwanaXabiso) October 25, 2021
Already joining Shimza and DJ Tira pic.twitter.com/P1nu3yPxD6

— ChrisExcel (@ChrisExcel102) October 25, 2021