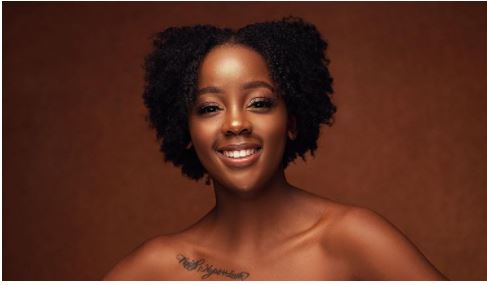 Thuso Mbedu has decided to voice out against Gender Based Violence.
This is coming after different reports of women being killed by a man they know or a man they don't.
What triggered Thuso's actions was the death of a woman who was shot at a police station.
According to report, the woman walked into the police station to open a case against her husband who had been abusing her.
The very same husband walked in with a gun and shot her dead.
Many could not belief the incident as they felt it is not possible for a man to enter a police station and kill some one in the presence of the police.
Reacting to this, Thuso pleaded to all the men to stop the killing and respect the fact that women have their own life to live.
"I'm not a poet. I am not a musician and I am not a fine artist so I can not draw my pain." Said a devastated Thuso Mbedu. "I cannot sing my sorrows and I can not find the perfect words to best articulate the fear and the state of mind of the everyday woman in South Africa right now."
"All I can do is urge the powers that be, that can actually make a difference to do something." 
Thuso also urge men to talk to their other men to change their ways .
"To the men, who can speak to other men – do something. Obviously we are fighting this war alone and we are losing."
She also pleaded with men to stop sexually abusing women and their children.
"And then just make them stop. Stop gender-based violence, stop sexually abusing women and children."
Thuso shared this as tears roll down her eyes.
She really wants change in South African and the world as a whole.
Watch video:
View this post on Instagram