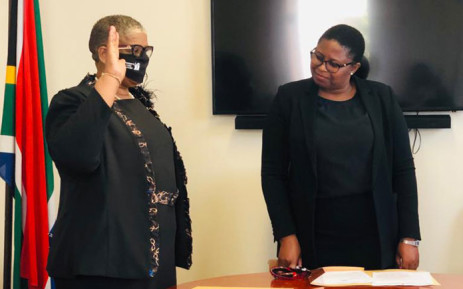 Zandile Gumede, has been the most talked about politician since August.
The former eThekwini mayor and suspended member of the KZN provincial legislature, Zandile Gumede had her corruption case postponed on Thursday.
She appeared in the Durban Commercial Crimes Court with 16 other co-accused to face corruption charges leveled against her.
Gumede is currently out on bail after she was arrested by Hawks for her alleged involvement in a multi-million Durban Solid Waste botched tender.
Gumede was accused of being linked to tender fraud amounting to over R400 million.
She denied the charges and stated that as a politician, access to the tender was not possible.
After her court appearance, she addressed her loyal supporters outside the court.
She made them realize that there were enemies against her and the ANC as well.
However, Gumede did not reveal the name of the enemies to her supporters.
The question is who are her enemies? Who will her supporters fight the war with?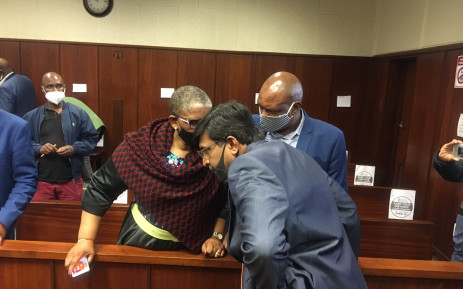 The Controversial Appointment and Criticisms
Zandile Gumede was appointed and sworn in at the KwaZulu-Natal legislature, as KZN MPL on 19 August 2020.
Her appointment was criticized by many.
The ANC was condemned after appointing her despite her pending corruption court case.
Congress of the People (Cope) expressed their disgust at the appointment.
Cope national spokesperson, Dennis Bloem said ANC ought to hang their heads in shame for making such appointment.
The DA also aired their disappointment.
At that time, DA Caucus leader in the City, Nicole Graham, said it seemed Gumede was a powerful figure in ANC and she had a strong hand in eThekwini politics.
"It is obvious that the former mayor is a powerful figure in the ANC who has protection in high places."
"Why else would she earn a promotion back to the legislature when her absolute disgraceful behaviour is so clear for all to see," she said.
IFP's Velenkosini Hlabisa described her appointment as a clear indication that the ANC was not honest in fighting corruption and state looting.
On 25th of August, she was asked to step sown by the ANC amidst criticisms.
When Graham heard of this new move, she said she was glad even though she expected the ANC to have done that immediately.
"Why did it have to take so much public pressure for this happen? Why did it have to take John Steenhuisen cornering the president in Parliament for this to happen?"
"Why did it have to take the public outcry for this to happen? Why does the ANC not know basic right from wrong," she said.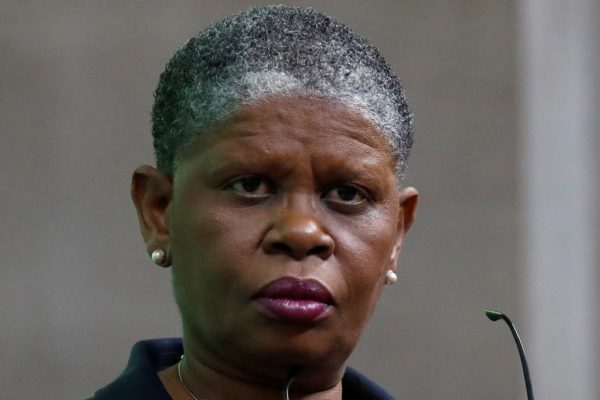 After her court hearing at the Durban Commercial Crimes Court, she came outside the court to address her supporters and those rooting for her about the enemy.
She told them that the enemies are targeting ANC through her because she is a strong woman leader.
"We are at war; but this war is not targeting Zandile Gumede, it is the ANC that is under attack."
Gumede told her supporters that they are not only supporting her but also defending the ANC as well.
"By taking a stand against cases like this, comrades in eThekwini and other regions will save the ANC."
She will be back in court in December 10 after the State secure a forensic audit report on the case.