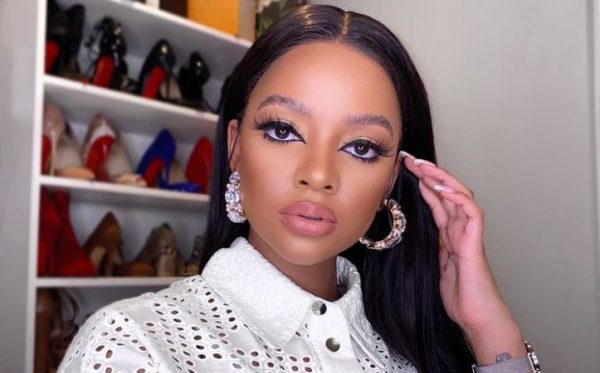 Mihlali seem to be in the spirit this morning following her post about "Prayer".
The star is known to always give out positive vibes no matter the situation she is in.
However, she revealed in her recent post that prayer is always the best medicine in life and many of her fans agreed to her statement.
Although, no one knows why she made this statement as some wonder of today is Sunday already.
Well, it doesn't have to be a Sunday before one can talk about Prayer, Church and all as long as you keep doing the right thing.
Mihlali on the other hand can also be revealing that it is Prayer that keeps her going and so she had to share it this morning.
She said: "Prayer is the best medicine"
Prayer is the best medicine 🤞🏾

— Mihlali (@mihlalii_n) September 12, 2020
Check out some of the reactions from tweeps:
Everytime. 🤗🙏🏾

— Simphiwe Ngema (@Simz_Ngema) September 12, 2020
Always and Amen

— Katt M (@katt_mojapelo) September 12, 2020
You can say that again 🙌🏿🙇🏿‍♀️

— monroe 🤍 (@Maya_3265) September 12, 2020