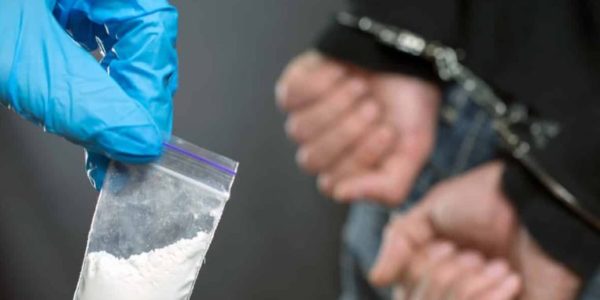 Police have arrested suspected drug dealers who were in possession of illegal drugs worth R4m in Cape Town.
Some suspects were also arrested for illegal possession of firearms.
Police spokesperson, Col Andrè Traut, said police confiscated drugs worth R4m between Friday night and Saturday morning.
Traut in a statement on Saturday said: "Our endeavours to break the back of the lucrative drug trade in this province led to the discovery of drugs valued at R4m and the arrest of three suspects during the early hours of this morning,"
"The vehicle in question, a Toyota Etios, was stopped and searched which resulted in the arrest of three male suspects aged between 32 and 41 for having 35,160 Mandrax tablets and 4.3kg of tik in their possession."
Following a tip-off in Kleinvlei a 34-year-old man was found with 30 Mandrax tablets on Friday night
He said a woman was arrested for possession of a prohibited firearm in Kraaifontein on Friday night.
"Members of the provincial integrated team arrested a 37-year-old female in Bontebok Street, Scottsdene, Kraaifontein, last night at 10.45pm for being in possession of a prohibited 9mm pistol and ammunition as well as 4.14g of tik and 66.38g of Mandrax," he said.
"From there the members proceeded to Eerste Avenue, Kraaifontein, where a 52-year-old man was arrested for possession of 84 Mandrax tablets and R1,100 in cash believed to be the proceeds of crime."
Lingelethu West officers on patrol stopped a white BMW for inspection on Friday night.
Three firearms were recovered in the car.
"All six occupants of the vehicle, aged in their 20s, were arrested for the possession of these firearms."
Traut said a joint operation between SAPS and the Cape Town's law enforcement unit in Manenberg led to more arrests.
18 suspects aged between 18 and 51 were arrested "for the possession of a variety of drugs and for being wanted on serious crimes," he said.
"SAPS management in the province is extremely pleased with the outcome of the crime-combating initiatives and commended the various units for their selfless efforts to create a safer environment for the people of the Western Cape."
The suspects will appear in court on Monday.