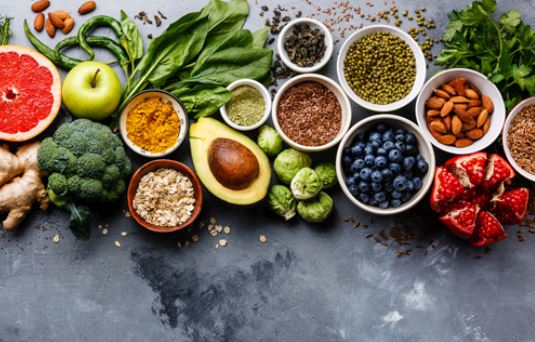 Antioxidants are compounds that are found in one's body as well as in many fruits and vegetables. Their chief functions include protecting our body's cells from free radical damage.
This, in turn, prevents premature aging and various chronic diseases. In fact, if the levels of free radicals in one's body go unchecked, these unstable molecules can accumulate, thereby inducing a state known as oxidative stress.
It can potentially wreak havoc on one's DNA and other structures of cells, thereby increasing the risk of chronic diseases such as cancer, Type 2 diabetes, and severe heart disease.
There are a number of foods that are rich in antioxidants, but we present to you some of the most useful foods, that contain high doses of antioxidants. Do try to include these in your daily diets to obtain the goodness of antioxidants
Below are 10 food that are rich in antioxidants:
1. Green tea
Green tea contains 30 percent polyphenols, by weight. This includes large amounts of a catechin called EGCG. These natural antioxidants prevent cell damage, amongst other benefits. In addition to that, they have a protective effect against oxidative damage that contributes to the development of cancer. Green tea, being an excellent source of powerful antioxidants, can help reduce the risk of cancer.
2. Blueberries
According to several studies, blueberries contain the highest amounts of antioxidants amongst all common fruits and vegetables. They have up to 9.2 mmol(millimoles) per 100 grams of the product. Some of the health benefits of consuming blueberries include prevention of brain damage that occurs in old age, reducing blood pressure, lowering low-density lipoprotein cholesterol levels as well as decreasing the risk of certain heart diseases. All this is possible due to a type of antioxidant called anthocyanin that is present in blueberries.
3. Strawberries
Strawberries consist of high amounts of Vitamin C and antioxidants. Like blueberries, they too contain reasonable levels of the antioxidant anthocyanin. It is rarely found in other food items. The brighter red a strawberry is, the higher would be the anthocyanin levels. Analysis suggests that strawberries have 5.4 mmol per 100 grams of it. Do include this fruit in your diet for it reduces LDL cholesterol levels as well as the risk of severe heart problems.
4. Beans
Often doctors recommend intake of beans to patients owing to its high nutritional value. They are incredibly high in fiber, and amongst vegetables, they are the best source of antioxidants. An antioxidant called kaempferol is found in considerable amounts in beans which aids in the prevention of cancer and chronic inflammation. Various animal studies have found that kaempferol suppresses the growth of kidneys, bladder and lung cancer. A bonus of eating beans is that it helps to regulate bowel movements as well.
5. Dark chocolate
Dark chocolate contains 15 mmol of antioxidants in every 100 g. It is amongst the highest amounts of antioxidants present in various fruits and vegetables. Since it contains more cocoa, eating dark chocolate also reduces inflammation, regulates blood pressure and lowers the risk of numerous heart diseases. Additionally, its consumption also raises HDL cholesterol levels. It also prevents the oxidation of LDL cholesterol. So, eat a little dark chocolate every day. It will certainly satisfy your taste buds and offer many health benefits too.
6. Spinach
While spinach may not be a universal favourite, its health benefits can change your mind. Spinach has good amounts of antioxidants, minerals, and vitamins along with being low in calories. Those with poor eyesight should consume this vegetable daily as the antioxidants lutein and zeaxanthin protect one's eyes from UV light and other damaging light wavelengths.
7. Pecans
Commonly found in South America and Mexico, pecans are a great source of minerals, antioxidants, and healthy fats. These nuts have 10.6 mmol of antioxidants per 100 grams of serving. Eating pecans significantly increase antioxidant levels in the blood thereby decreasing oxidized LDL. As a result, intake of pecans can prevent many heart diseases; however, since they are high in calories, one should eat them in moderation.