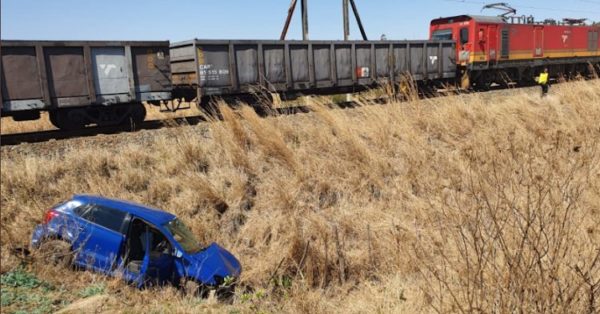 Lucky man escapes from being crushed by a train after his car got stuck on the railway line.
According to paramedics, the KwaZulu-Natal man who could have been dead if he did not act fast within seconds was said to have jumped out of his car just before it was crushed by a train.
Despite him being alive, Arrive Alive reported that Paramedics from the KwaZulu-Natal Private Ambulance Service rushed to the scene after they were alerted that a train hit a vehicle that was stuck on the railway tracks.
"When emergency services arrived, they found a vehicle and train had collided. It is reported the vehicle broke down while crossing the train tracks."
"The occupant quickly realised the train was approaching and exited the vehicle," Arrive Alive said.
The man escaped with no injuries.
His vehicle was seriously damaged in the incident.