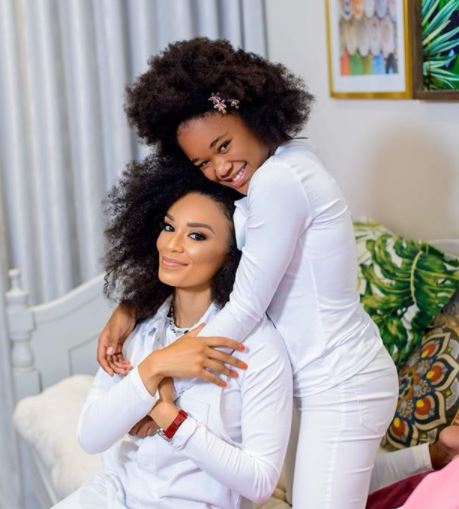 Pearl Thusi is one parent who always try hard to spend time with her children.
Each year, she makes sure she celebrate their birthday in a way they would appreciate.
In her post, she still can't believe her daughter, Thando is 13 today as she plans on celebrating her last day being 12 but time passed by without Thusi getting to know.
Pearl is very happy to be witnessing the day with her daughter as she stated she is so proud of the lady she is becoming.
Taking to Instagram, the actress shared beautiful snap of her daughter looking all nature and beautiful.
Pearl also penned down a sweet message to her daughter on social media, saying:
"Today has been emotional for me…Happy birthday my @thando__mokoena ❤️ . My hitta is a teenager… wow.
I tried to celebrate your last day as a 12 year old. Your actually a 13 year old now… this is crazy. Where did the time go?"
"I have so much to say … about how proud I am of you, your loving nature, your big heart, you're the better version of me… and you're becoming better and better everyday… I love you so much."
"Thank you for being my biggest fan- I know my turn is coming soon as your own star is rising higher and higher. My treasure, my love and my abundant grace from God."
"I hope you had a special day my angel. Ore celebrations coming soon."
See post below: