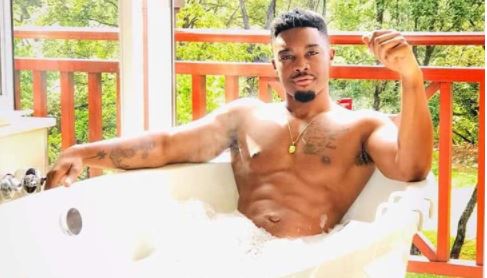 Tino Chinyani has decided to dish out some advice to his fans and followers on how to deal with friends.
Recall, Tino has been all over the moon since the birth of his child.
The star took to social media few months ago to announce he is expecting his first child with actress Simphiwe Ngema.
Well, the two revealed their bundle of joy to the world and many of their fans are happy for them.
According to him, he stated that no one has to be shy of changing friends because some of those they call friends can be the one to hold them back.
He said: "Don't ever be shy to switch up, the same people you call "friends" could be the same people holding you back."
Some of his followers couldn't help but agree with Tino, he also further explained how it's important to align yourself with people that are on the same path as you.
Don't ever be shy to switch up, the same people you call "friends" could be the same people holding you back. 🤞🏾

— Father_of_Nations (@Tino_Chinyani) September 13, 2020
You need to learn to align yourself with people that are on the same path as you… everyone else will just slow you down. 🤞🏾🔒

— Father_of_Nations (@Tino_Chinyani) September 14, 2020