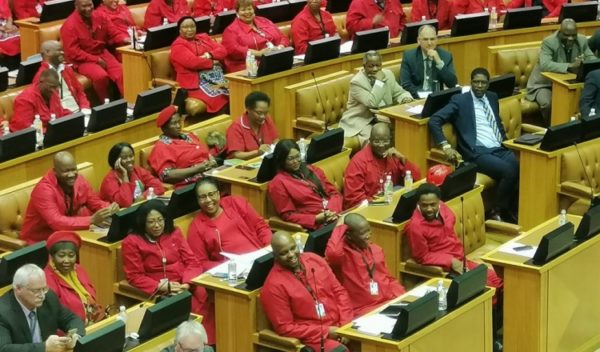 EFF MPs are likely to undergo action in Parliament for stalling the State of the Nation Address back in February.
The MPs disagreed to former President FW de Klerk's presence.
Moreover, up to 18 of the party's MPs will likely also undergo a possible sanction for barging into the podium back in July last year. The MPs made attempts to prevent  Public Enterprises Minister Pravin Gordhan from making his delivery as regards budget vote address.
Parliament's Powers and Privileges Committee said it will consider a process that will charge the identified MPs in the video footage during the incident involving Gordhan.
However, the EFF is sounding a note of warning to the Parliament who are not going according to legally sound procedure, which will land them again into the courts.
"If the speaker referred EFF members who raised points of orders to the powers and privileges committee, she must be told there's no such thing," said EFF MP Mbuyiseni Ndlozi.
"She must tell us which member and that member broke which rule."
Advocate of the Cape Bar will lead the proceedings against EFF MPs who came at Gordhan.