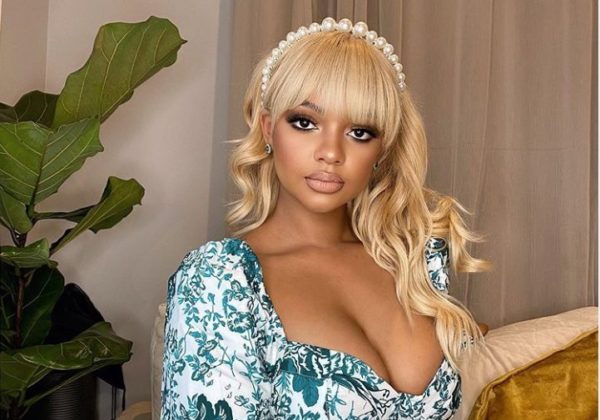 South African beauty influencer, Mihlali Ndamase cries out as her stomach is about loosing shape.
Over the years, the star has been a constant internet breaker, as she has her male fans drooling over her banging body.
Even her female fans are not left out, as many wish they've got that kind of body naturally.
In a now deleted tweet, Mihlali made it known that she feels sad for looking orange.
She further tweeted on Wednesday morning, that she will stop drinking alcohol, as it's not going to help achieve the kid of stomach she dreams of.
I'm gonna stop drinking because there's no way I'm gonna get the stomach I want while guzzling nakes.
I'm gonna stop drinking because there's no way I'm gonna get the stomach I want while guzzling nakes 😞

— Mihlali (@mihlalii_n) September 16, 2020