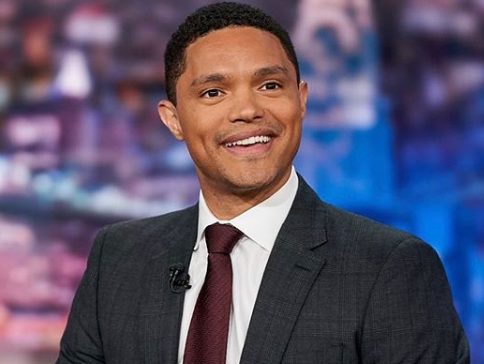 South African comedian, Trevor Noah took to his Instagram handle to share a picture of himself with legendary US comedian, Dave Chappelle.
Trevor revealed he had a wonderful time with him which he would forever cherish and also he has found a mentor in him.
He also said he can not express how much happiness he has in him as he enjoyed his weekend but all he can do is to thank God.
He captioned his post: "This weekend was a memory I'll cherish for the rest of my life. Thank you everyone who came out to watch the show. I've never had more fun performing outdoors. Thank you Dave Chappelle for testing everybody and keeping the town's economy alive."
"And thank you Jesus for keeping me safe on that bike. What a night, what a weekend, what a life."
See photo below:
Trevor also shared that Dave has been a good friend and mentor to him
"Dave Chappelle has been wonderful friend and mentor to me," he said.
Trevor shared one of the pearls of wisdom Dave gifted him, recounting a time they did a show at Radio City together and he was nervous to share the stage with Dave
Trevor said: "I said to him: 'I don't even know if I'm funny enough to be here. I said you are nice and I think I'm a pretty funny guy but what am I doing here?' Dave said: 'You are not here because you are funny because I know a hundred funny motherf****** out there. You are here because you are interesting. Anyone can be funny but not everyone can be interesting and not everyone can make an audience listen to what they are saying."
Watch video below: