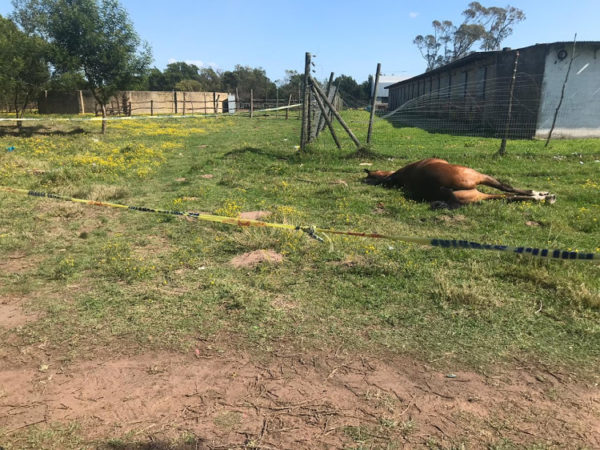 A horse have been killed with several left with injuries in a protest by ex-employees Fairview Racecourse in Port Elizabeth.
One of the horses was slaughtered with a panga, and dozens more were released from the stable in a protest allegedly fueled by grievances relating to the Unemployment Insurance Fund (UIF) payments and internal employment disputes.
A group of ex-employees who were fired in recent weeks for stabbing a horse in recent weeks allegedly stormed the premises with rage.
The group of ex-employees were seen as a known threat to the company and a court interdict was gotten against the group.
The group were still living in an informal settlement on the Phumelela racing grounds despite been ex-staffs.
According to police Service spokesperson, Colonel Priscilla Naidoo one animal had been killed with a panga, while others were reported injured.
She said the racecourse was in chaos and backup had to be requested.
"No arrests have been made at the moment. The racecourse has opened case of malicious damage to property and the Public Order Police Service (POPS) is on scene trying to contain the situation."
"There were 28 horses released. Most have been recovered."
"One horse was killed, and others have been injured," Naidoo revealed.
This is happening at Fairview Race Course in Nelson Mandela Bay. The protest is allegedly due to non UIF payments. They have killed numerous horses with pangas. pic.twitter.com/hSMeDNffXd

— Renaldo "Ngamla" Gouws 🇿🇦 (@RenaldoGouws) September 17, 2020