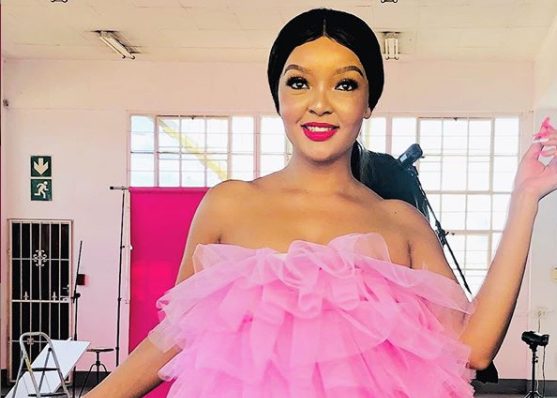 Are you interested in pleasing and making Pinky Girl happy? Then this is what you should do.
Taking to Instagram, the star shared a photo of what makes her happy.
"Do you wanna make me happy?!!! Send me flowers," she captioned a photo of pink flowers received.
Bonang Matheba reacted to the post saying, "Lucky Girl".
The duo have been together few days before the Lockdown was moved to level 1.
They've been scooping photos of their fun drenched moments on the socials.
In 2019, Pinky Girl introduced herself to South Africans as a DJ and it attracted huge controversial reviews, as Bonang who is her cousin was called out to have a sincere conversation with Pinky, but she shunned critics off.