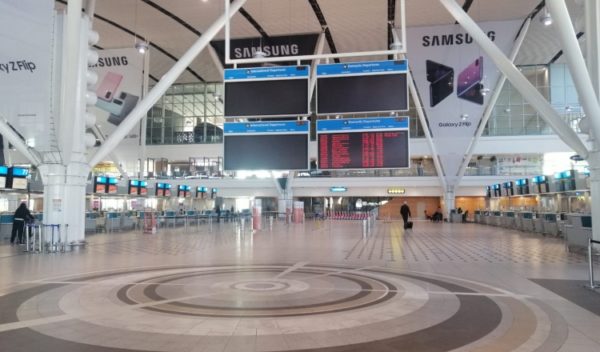 Cape Town International Airport is getting ready to kick-start the Western Cape's tourism industry again.
Permission has only been given to one of three airports to receive international tourists from October.
The airport has made use of different methods to curb the risk of COVID-19.
They've made available screens that will give information about COVID-19 containment measures, thermal screeners, social distancing, and adapted training for airport staff.
Western Cape Economic Opportunities MEC David Maynier said:
"We are going to be looking at potential in source markets other than our traditional source markets, particularly in the source markets in the regions which all the evidence suggests is great potential for the Western Cape."
---
Coronavirus Hotline Number: 0800 029 999 from 8am to 4pm, Monday to Friday
Help protect your loved ones by sharing this official South African government COVID-19 service with your family, friends and community.
Send HI to 0600 123 456 on WhatsApp.
The NICD has another Clinician Hotline to improve #COVID19 communication and support for healthcare providers. The Clinician Hotline is 0800 11 1131, operating 24 hrs. The Public Hotline is 0800 029 999 also operating 24hrs.