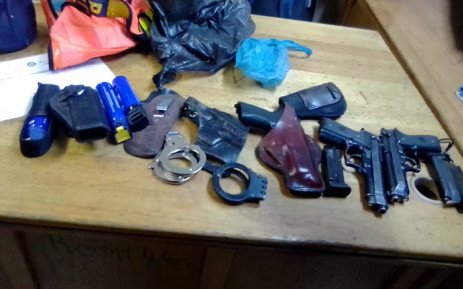 The Gauteng Health Department disclosed on Sunday that firearms were found in a hospital.
Three firearms with ammunition were recovered at ne of the unoccupied doctor's quarters at the Chris Hani Baragwanath Academic Hospital.
This shocking discovery was carried out by the facility's security officers during a routine patrol.
The security officers found 47 bullets, three 9mm handguns, two pepper sprays, two handcuffs, one SAPS reflector vest, and a police cap in the doctor's quarters.
How the items got into the hospital's doctor's quarters is yet to be understood,
Acting Gauteng Health MEC Jacob Mamabolo expressed his concern on this shocking discovery.
He was bothered that this action endangers the life of patients in the hospital.
The acting MEC called on police to investigate the matter and also to detect if the weapons have been used to commit any crime.