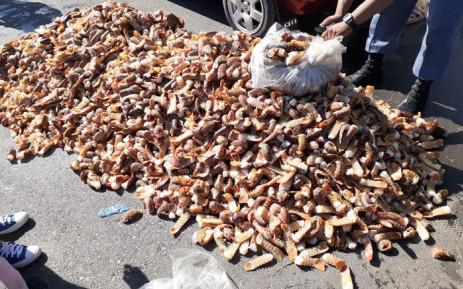 The police revealed that two men were arrested after they were caught with crayfish that worth more than R6 million.
These two alleged poachers were arrested over the weekend and they will appear in court on Monday.
The two suspects aged 43 and 50 were arrested following an intelligence-driven operation at the start of the weekend by the Grabouw police.
Officers stopped the suspects' vehicle on the N2 highway after they received a tip-off about an incoming vehicle travelling with crayfish stock in it.
The crayfish was confiscated.
The police spokesperson, Noloyiso Rwexana said "they saw the vehicle and stopped it. A search was conducted and policed seized 12,807 tails and 377 full-sized crayfish. "
"Two suspects, aged 43 and 50, were arrested," Rwexana said.
#sapsWC Grabouw #SAPS seized crayfish worth an estimated street value of R6.5 million on 18/09. Two men aged 43 and 50 were arrested and will appear in court on Monday, 21 September 2020. NPhttps://t.co/Sj7hC8qBxT pic.twitter.com/hFUIUsCVMh

— SA Police Service 🇿🇦 (@SAPoliceService) September 19, 2020