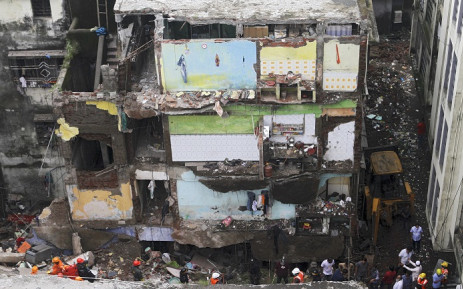 A block of apartment in a residential area in India have collapsed, leaving several people dead.
The death toll from the three-story building in Bhiwandi, near Mumbai in western India has reached 26 on Tuesday night.
Officials disclosed that about a dozen people is still believed to be trapped in the collapsed building's rubble.
Rescuers are on the scene searching for survivors.
20 survivors have been pulled out of the rubble so far by the Emergency workers from the National Disaster Response Force (NDRF).
The NDRF earlier disclosed that it's team managed to rescue five more people on Tuesday.
Ithape Pandit slammed claims that said these people were rescued more than 30 hours after the accident.
He explained that the report was wrong.
"There was a mistake in reporting the accurate figures," he said.
"Total death toll stands at 26…. We have rescued 20 people so far and operations are still ongoing", he said.
He added that the emergency workers were still searching for about 12-15 people suspected to be trapped under debris.
The cause of the collapse is not known yet but, buildings collapse sometimes occur during India's June-September monsoon season, with old and rickety structures falling off days after torrential rainfall.