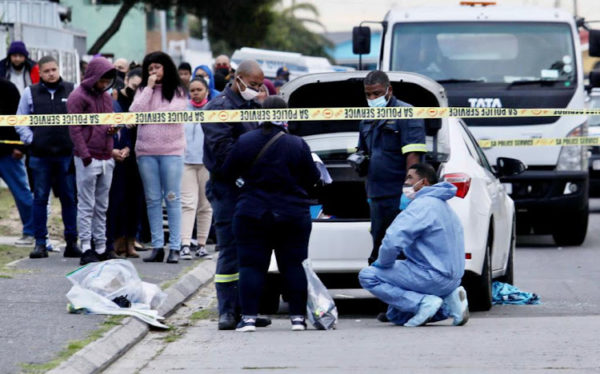 Hawks disclosed that no suspect has been arrested in connection to slain top detective Charl Kinnear's murder so far.
The investigating team gave this update on Tuesday.
Charl Kinnear
, a section commander in the police anti-gang unit was shot dead on Friday afternoon outside his home in Bishop Lavis,
Cape Town
.
Following his death, the National police commissioner, Gen Khehla Sitole ordered Western Cape commissioner Lt-Gen Yolisa Matakata to launch a "72-hour activation plan" to investigate the murder.
Hawks spokesperson Lt-Col Philani Nkwalase whose directorate is leading the investigation said "I can confirm no arrests have been made at this stage," he said.
"We are leading the investigation, which is a multidisciplinary approach. The investigation is being conducted by a team comprised of crime intelligence, the anti-gang unit and provincial detectives."
"It's all hands on deck. We are working to ensure not only an arrest, but also a successful prosecution."
Naidoo indicated that Kinnear was "involved in investigations into several high-profile cases resulting in multiple arrests".
On Friday, Sitole assured that "the SA Police Service will not rest until those responsible for his murder are brought to book."
Police minister Bheki Cele visited slain Kinnear's family on Saturday.
He said the man had been threatened before his death was he was displeased to hear that the slain detective had his protection withdrawned.
"There was protection but it was withdrawn. Those are the things that need to be investigated. Why was the protection withdrawn?
He said the decision  would be investigated and those involved in his murder will face the law.