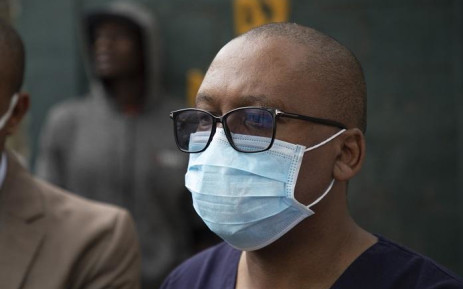 Gauteng Health MEC Bandile Masuku has threatened to take legal action against the DA's spokesperson on health in the province, Jack Bloom.
This threat comes after Jack Bloom published a statement, accusing Masuku's department of mismanaging finances in the province's largest Covid-19 facility.
He accused him of spending nearly R500,000 on each Covid-19 patient admitted at the Nasrec field hospital.
Bloom claimed that his fact together with the PPE tender corruption case was enough for Masuku to be fired.
However, Masuki in a statement accused Bloom of spreading wrong information.
He said Bloom's claims were dangerous, misguided, and reckless.
The embattled MEC, who is in the middle of COVID-19 corruption storm said Bloom's remarks were aimed to mislead the public and tarnish his image.
He defended the provincial's decision to spend money on Nasrec field hospital by saying they were expecting the worse and hospital bed spaces were reduced hence the field hospital.
He added that after South Africa experienced a sharp curve in infections, the constructions of the field hospitals were halted.
The suspended MEC wants Bloom's statement regarding the Nasrec field hospital to be retracted in 24 hours.