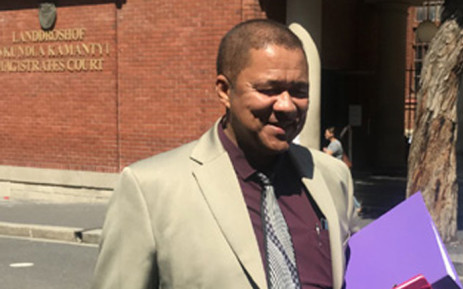 A man has been arrested in connection with the murder of detective Charl Kinnear.
Hawks confirmed the arrest and said the suspect would appear in Court on Friday.
Hawks spokesperson Brig Hangwani Mulaudzi on Thursday morning said:
"A 39-year-old suspect will appear at the Bishop Lavis magistrate's court on Friday in connection with the murder of Lt-Col Charl Kinnear, 52."
"The suspect was arrested in Gauteng on Wednesday and details surrounding the murder are still unknown."
He is being remanded in custody.
Charl Kinnear
, a section commander in the police anti-gang unit was shot dead on Friday afternoon outside his home in Bishop Lavis, Cape Town.
Following his death, the National police commissioner, Gen Khehla Sitole ordered Western Cape commissioner Lt-Gen Yolisa Matakata to launch a "72-hour activation plan" to investigate the murder.
On Friday, Sitole assured that "the SA Police Service will not rest until those responsible for his murder are brought to book."
Following the arrest, Hawks disclosed that more suspects could be arrested as investigation continues.